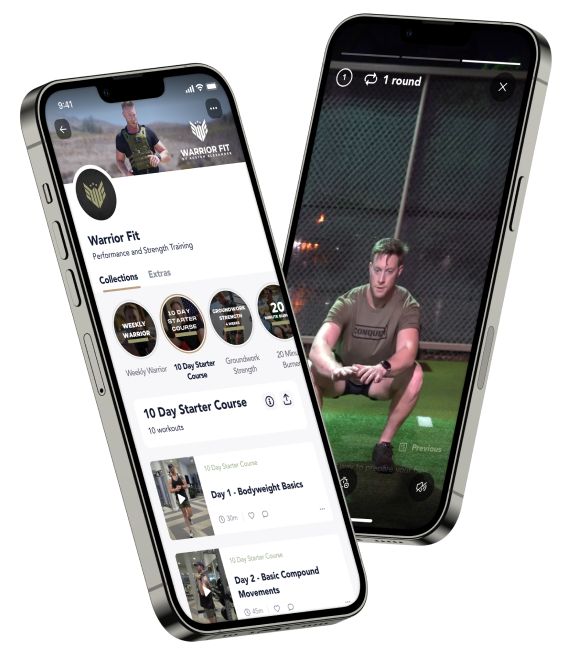 Exclusive Programs
10 DAY STARTER COURSE
I built this course to give you a refresh or a complete beginner crash course to the gym. It includes different movements, training styles, and equipment you will use during your fitness journey in addition to:
Intro to basic bodyweight movements
Compound lift basics
Equipment types
Workout types
Training styles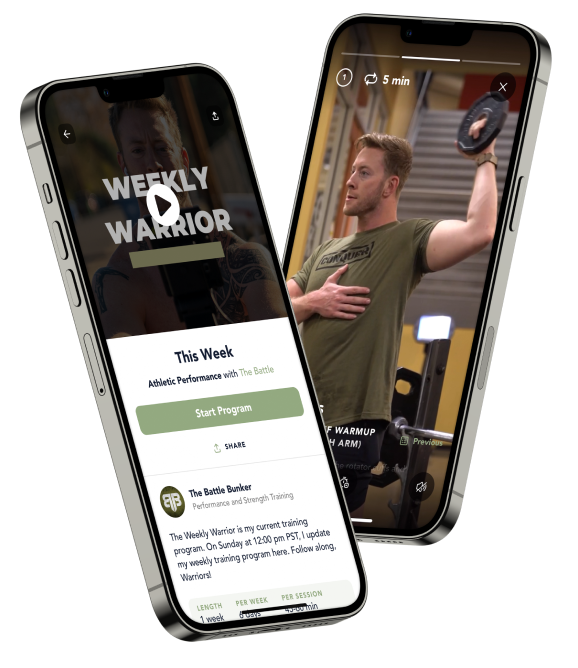 Exclusive Programs
Weekly Warrior
This is my current training program. On Sunday at 12:00pm PST, I update post new workouts. Follow along, Warriors!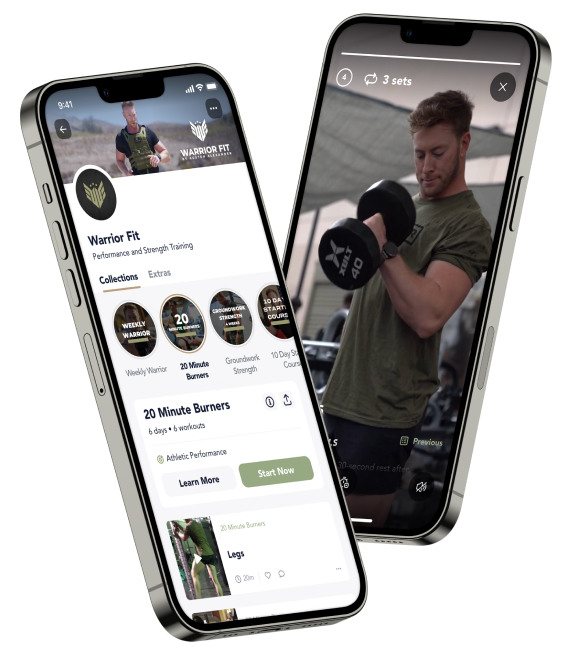 Exclusive Programs
20 Minute Burners
Get a collection of workouts that are very effective but also short. These are best for when you're limited on time but shouldn't be the only workouts you complete in a week. We will focus on rest times in these burner workouts to crank up the intensity.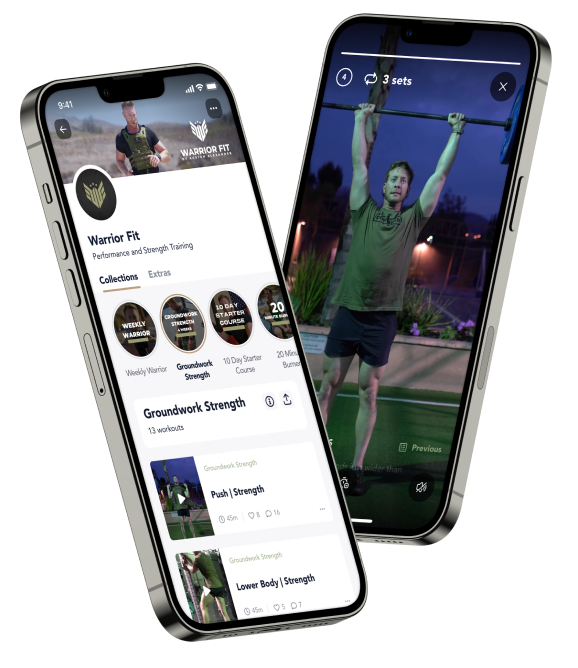 Exclusive Programs
Groundwork Strength
Build your strength from the ground up. This 4-week program will teach you compound movements and accessory movement to help balance and facilitate your progress.
Featured Program
4 WEEK PULL UP PROGRAM
I've designed this program to get you to your first pull-up in 4 weeks or less! It is 3 days per week, and less than 30 minutes per session!
LENGTH
PER WEEK
PER SESSION
Features to help you succeed
Reminders

Set workout reminders to stay on track!

Streaks

Complete at least one workout every week to get a streak!

Video Workouts

Easy-to-follow videos for every workout in the program.

Favorites

Save your favorite workouts with the click of a button.

Workout Logging

Log your weights, time, and reps, and take notes.

Stream Anywhere

Stream to your TV and laptop using Apple TV, Chromecast, Roku, or Fire TV.
REAL RESULTS
So glad I found this program
OLIVIA
Amazing
Aziz
Great workout. Really love the blend of functional training and bodybuilding style training. Really gets the heart rate going.
Jakson
It was good, very simple and effective way to start. Did not overwhelm me like other programs and I like that.
Noah
Tough but good variety of workouts to keep the output high
David
Good workout!! Just getting back into training and this is what needed to kick it off!
jeemp8904
Good! First workout at the gym in years and it feels good to be strengthening core muscles again!
Christian
Best workout in years.
Joel
The burn was real
Patricia
TALK TO ME IN THE APP

Message me directly in the app to ask questions, share feedback, and show me your progress.

YOUR MESSAGE

Hey Austen!
Love the app so far! Any
recommendation for
targeting shoulders?